Find out about energy monitoring and the cost of downtime
We are delighted to be able to deliver energy monitoring to all our customers. Using the same current clamps you already have on your machines you can now monitor your energy usage and drive behaviour and process changes to reduce costs and carbon footprint.
In the Monitor workspace, you will now see both a productivity and an energy dashboard and productivity and an energy Livestream.
Energy Consumption
Trends
Using the Energy Consumption plot you can see the long-term trends of energy used, and the cost and carbon footprint of that energy, so you can see if and what energy-saving initiatives are having an effect.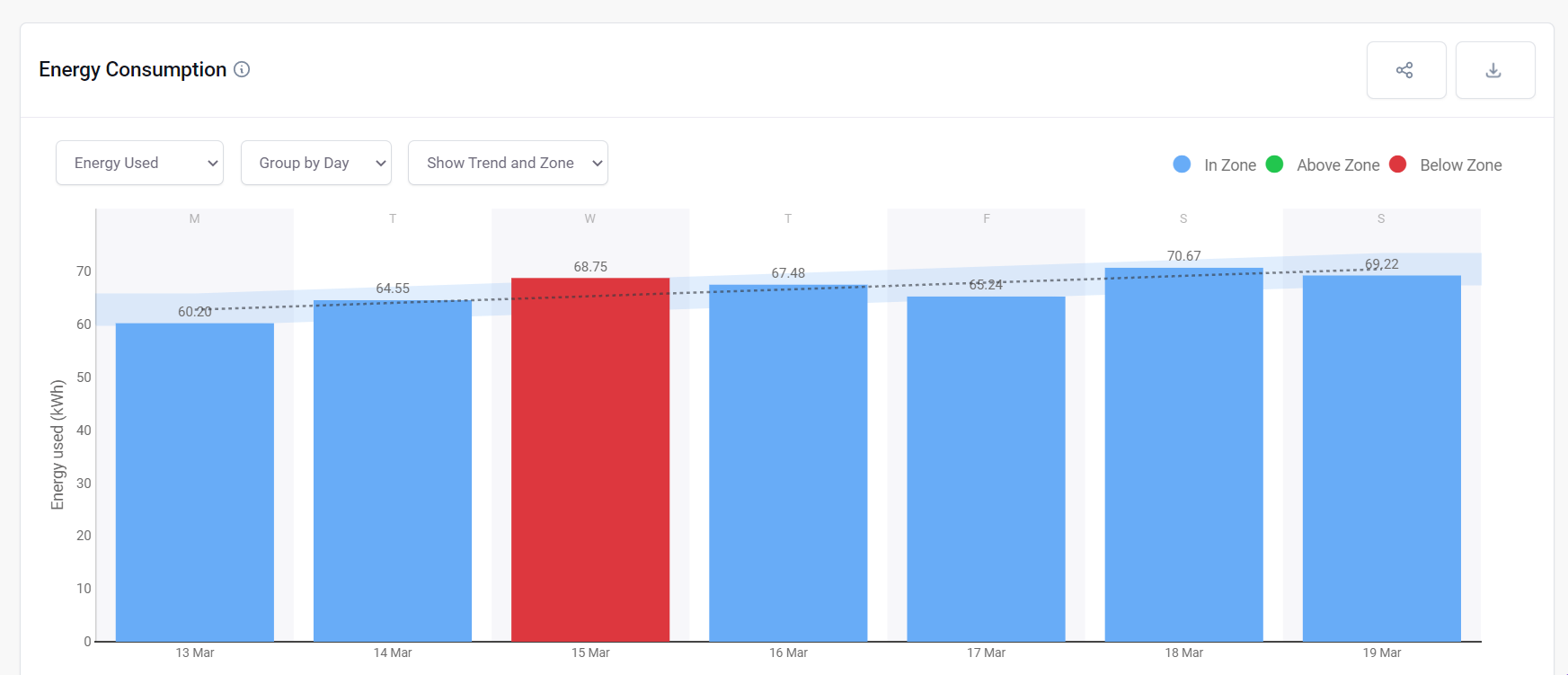 Hour-by-hour use
You can also see when energy is being used across the day and consider shifting energy use to cheaper times of the day.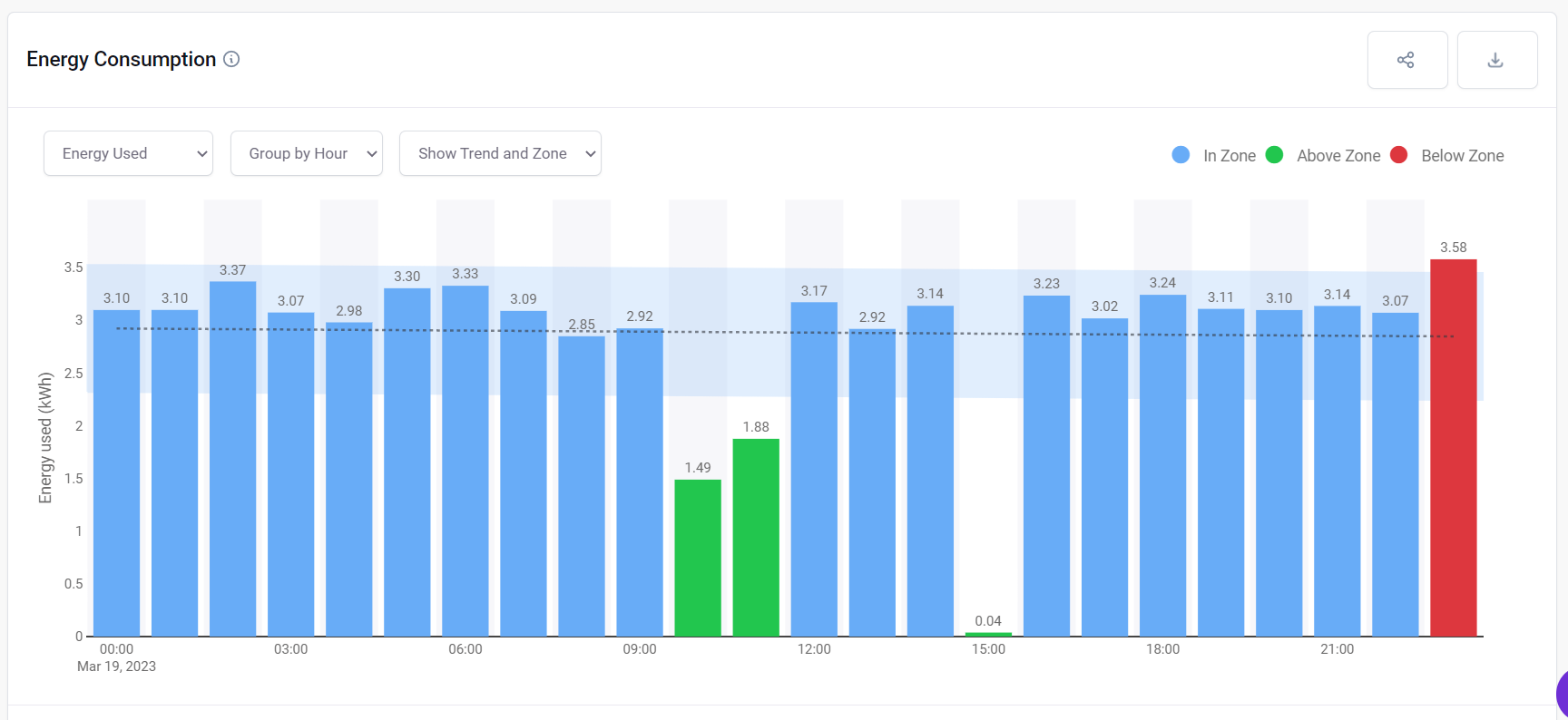 Energy Efficiency
See which machines are using the most energy per hour of uptime.

Real-Time
See your energy use per machine in real-time on the livestream.

Energy Reports
Comparing Factories, Machines and Cells
Using the Asset Benchmarking energy report, you can compare the energy use, cost, carbon footprint and energy efficiency of your machines.

Find out more
Cost of Downtime
We are also releasing the ability to easily calculate how much downtimes are costing you so you can more confidently make resource decisions.