What data does FourJaw capture?
What data does FourJaw capture?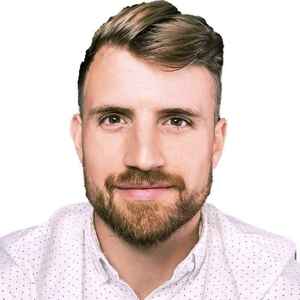 By Oliver Pogmore
updated 5 months ago
Utilisation Data
FourJaw starts with utilisation data in it's simplest form. The specially designed MachineLink hardware is a combination of miniature computer and current clamps. These two current clamps are typically attached to the total power incomer of the machine and the main drive unit, for example a spindle motor of a CNC machine.
This raw data is recorded every second and sent to our secure Azure cloud platform. The data is then instantly built into chunks of running and not running data, typically over 20 second periods, which is then displayed and categorised throughout the FourJaw platform.
What this provides is a very accurate measure of when the productive part of the machine experiences load and when it does not. Applied to this data is FourJaw's Machine Learning program which automatically classifies the data into productive/active and idle/inactive time. This means warm up runs and free air cycles are classed as idle time in the case of a CNC machine as the machines is not in its productive state.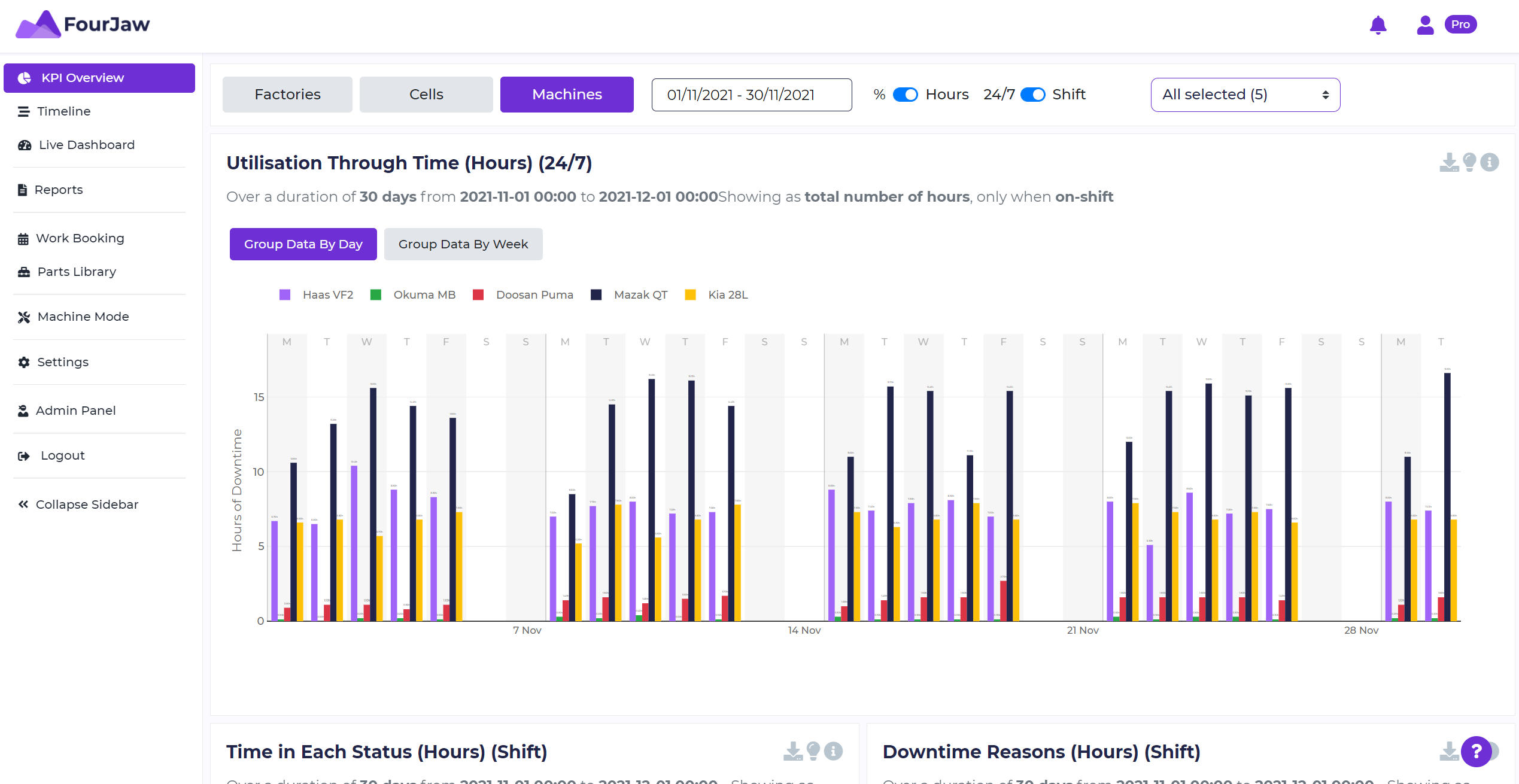 Downtime Reason Data
Downtime reasons are inputted by the operator of the machine via a tablet which is installed beside the operator. Each tablet is paired with a machine via the same FourJaw portal running on a Chrome browser. When the MachineLink hardware, detailed above, measures a set period of idle time a pop-up appears on the platform asking the user to log why the period of idle time has occurred, this can be inputted straight away, during the downtime or even post the downtime if required.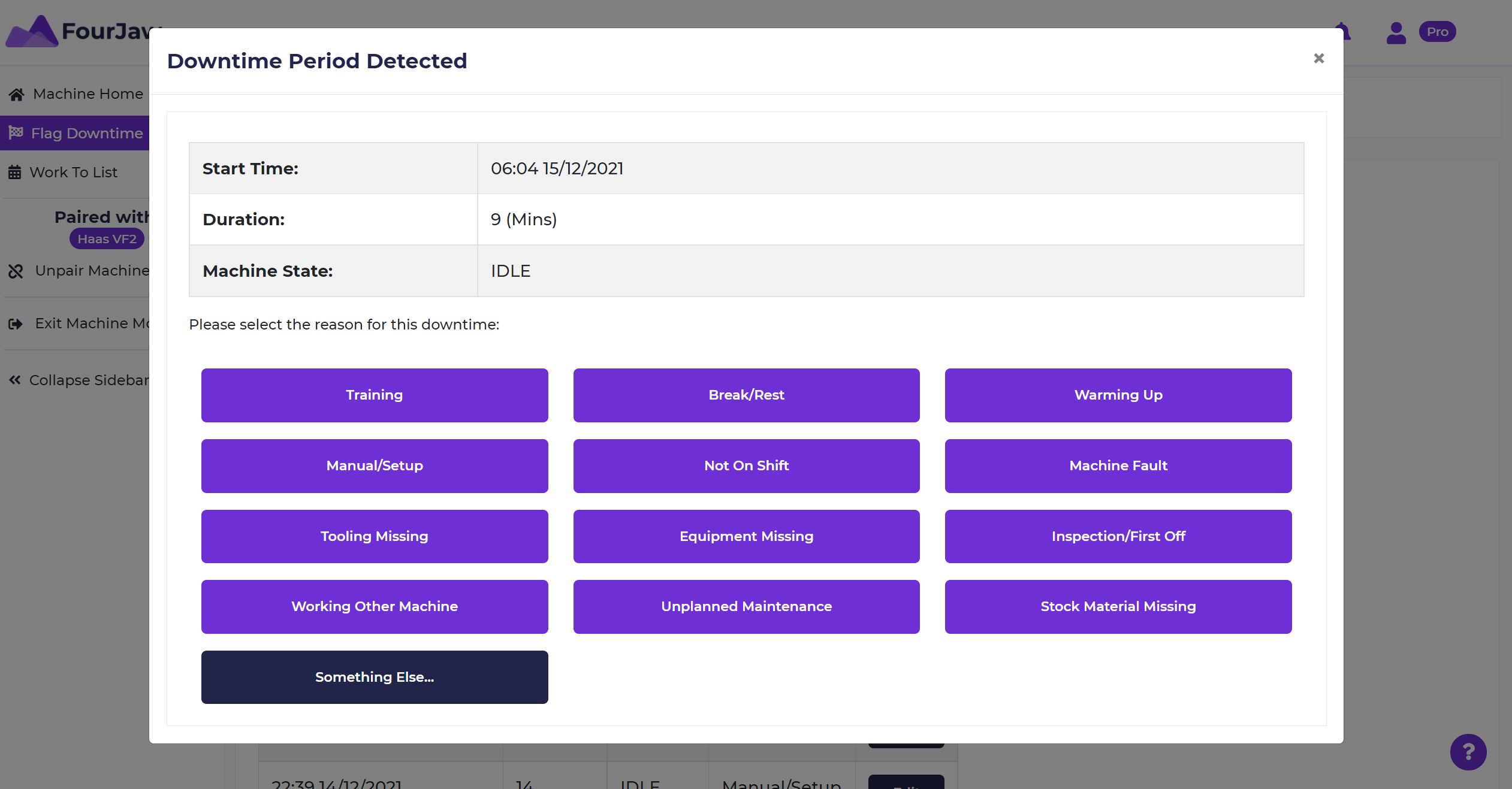 Work Booking/Job Data
Work order information can be inputted manually or imported from a .CSV file.
This data includes the WO number, operations, machine names, estimated job time and start dates.
As with all parts of the FourJaw platform this data is combined with the downtime and utilisation data to provide meaningful and actionable insights into your production process.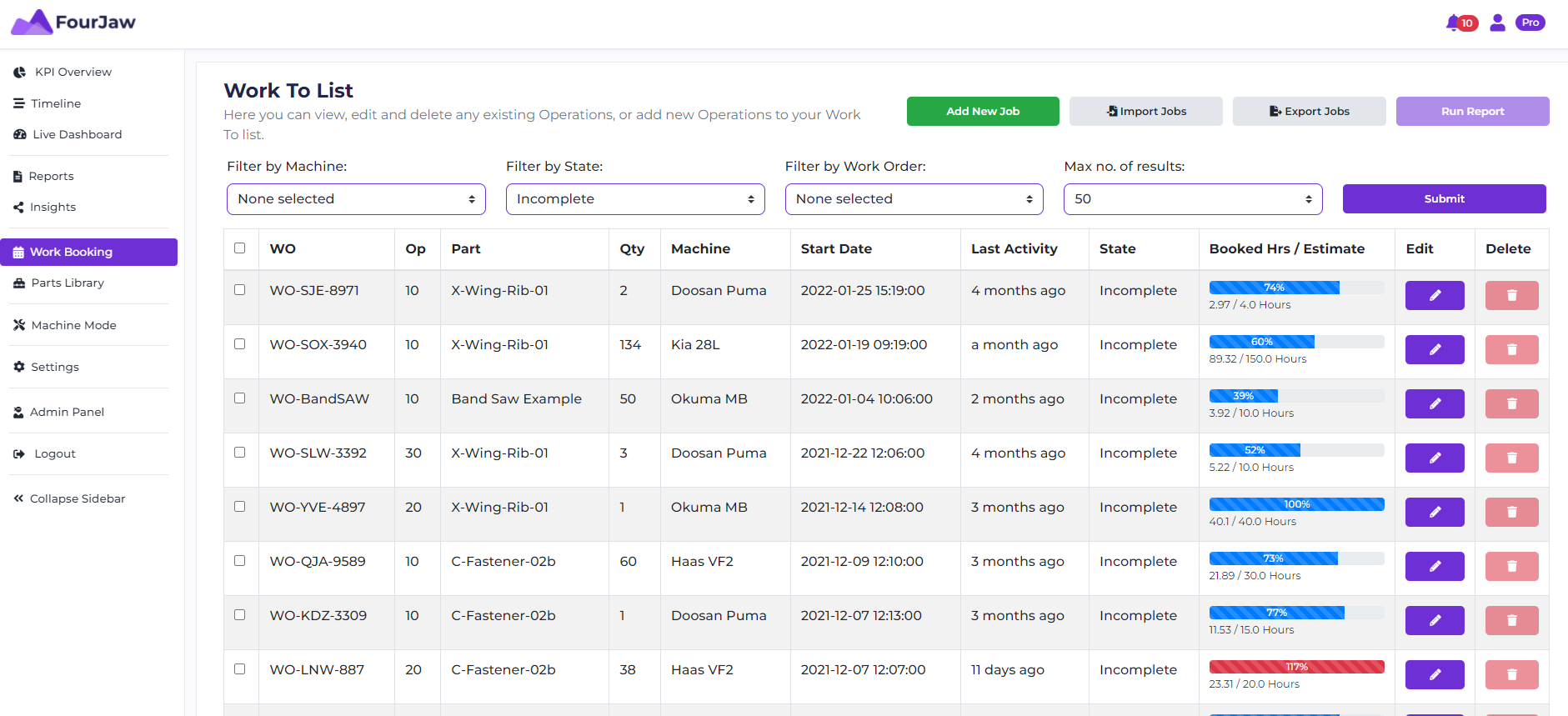 Did this answer your question?