How to get an Offline Machine back Online
How to get an Offline Machine back Online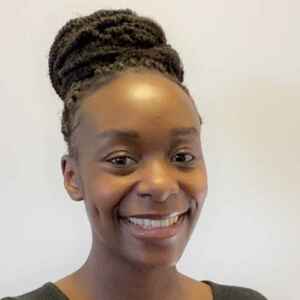 By Fadzai Chiongotere
updated 3 months ago
How to get an Offline Machine back Online
Go through these steps to check if the MachineLink is powered
Did you intentionally switch it off for machine maintenance?
Can you check if there is power to the MachineLink?
Can you see a red light through the back of it?
Check if the MachineLink is powered by the machine? Did you turn off your machine when you're not using it?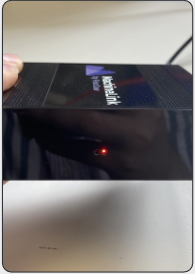 (Image of red light on the MachineLink)
4. Is the above doesn't help, try to turn the power on and off again on the MachineLink.
If that still doesn't work, please go through the steps below to check the Wi-Fi signal strength.
Check the Wi- Fi Signal Strength
1. Try moving the location of the MachineLink, could you try to move it higher up and onto the outside of the machine. This will give access to fresh air above the machine where the Wi-Fi signal is cleanest.
2. Check if you have an Antenna is plugged into your machine, if you don't have one let us know and we will send you. Once it's arrived please plug it into the back of the MachineLink.
Position the Antenna at a 90 degrees angle, see that helps.

Avoid having the Antenna in a dusty environment.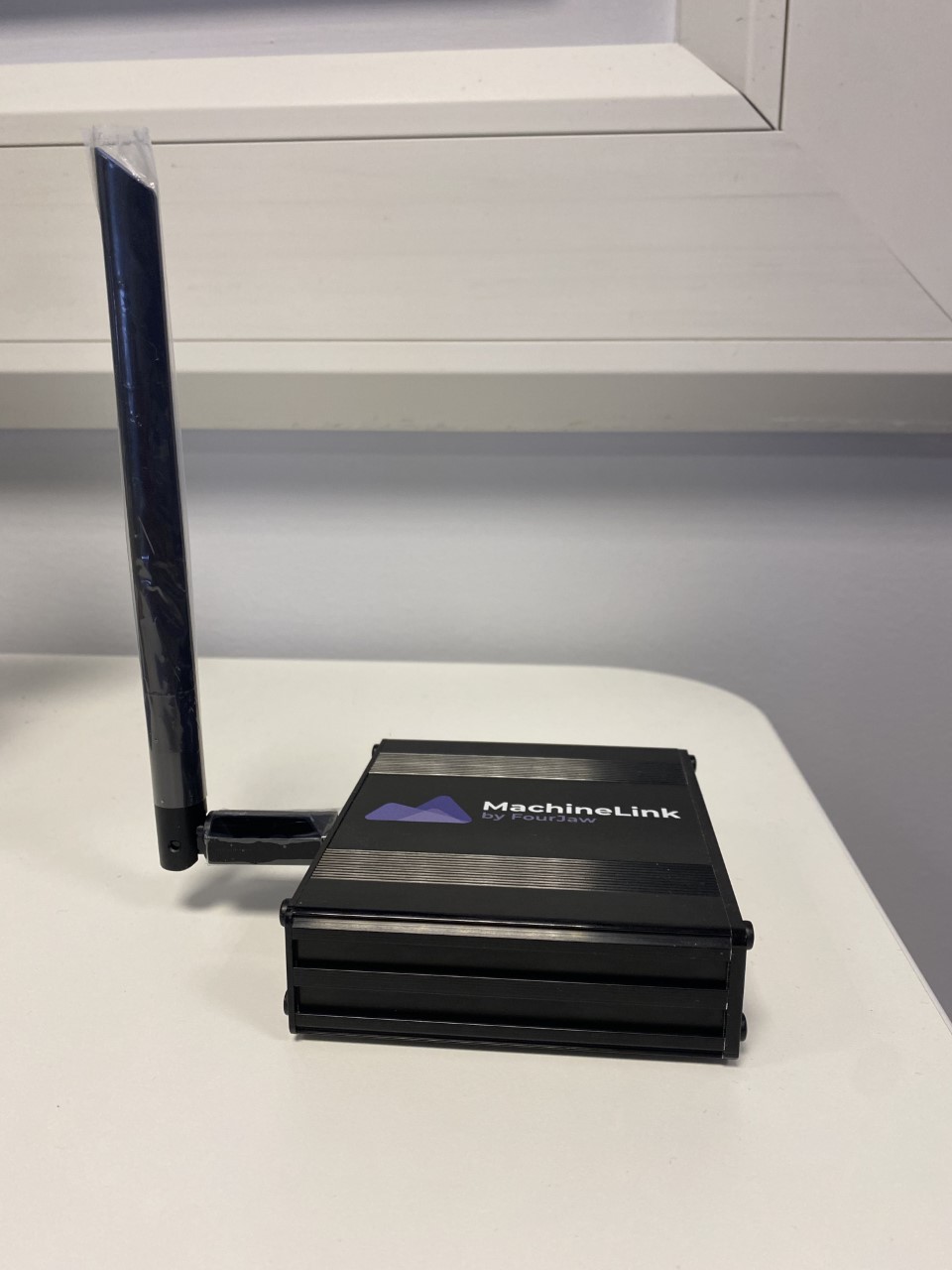 (Image of upright Antenna on the MachineLink)
If you still have a red light on the MachineLink, check if there has been a change in the Wi-Fi Credentials or Network Setup
Contact your IT department and ask them if they have changed the Wi-Fi password or if they have made any changes to the network setup. If this is the case, please let us know so we can send through the Wi-Fi credentials document. This will allow you to reconnect the MachineLink/s to the Wi-Fi.
Did this answer your question?